Cincinnati's Committed AC Replacements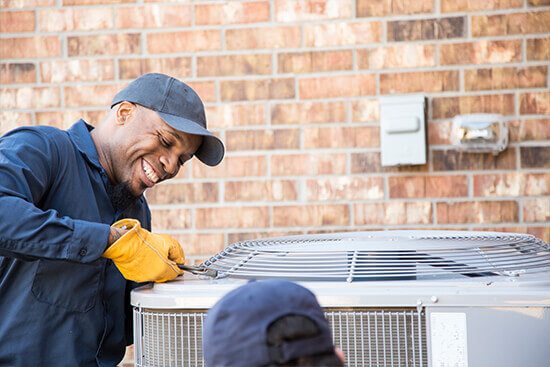 Summertime weather can disrupt your indoor comfort if you're dealing with an old AC unit. If your aging machine keeps backfiring or underperforming, replace it. Fortunately, we have the tools to resolve this issue for you. At Wingate Heating, Air, Plumbing & Roofing, we offer proper AC installation in Cincinnati. Our technicians will pay attention to every detail to ascertain that your new air conditioner fits into your home seamlessly.
We will consider factors such as the layout of your household, your budget, the unit's safety features, and so on. Furthermore, you can expect our competent technicians to ensure that our work adheres to all installation codes and standards in your municipality.
Benefits of replacing your AC unit:
Higher energy efficiency
Less noisy operation
Less maintenance work
Lower utility bills
Improved unit safety
Common Ac Problems To Call For A Replacement
AC Running Constantly.
AC Not Turning On.
Not properly cooling, hot air blowing.
Refrigerant or Water Leaking.
Unit Turning On and Off Repeatedly.
Air Conditioner Tripping Circuit Breaker Repeatedly.
Odors Coming From The System.
Loud Noises Coming From The System.
There are signs to look out for when seeing if you need an air conditioning replacement. AC problems can be stressful, but with the help of Wingate Heating, Air, Plumbing & Roofing, all of your AC problems disappear. If air ducts and coils get dirty and are not properly cleaned, the system can be passed repaired and needs to be replaced. Our team of technicians can get all of your AC issues taken care of with one simple installation process. We will walk you through the whole process and answer any questions you may have.
Professional AC Installation Service
If you want to replace your substandard AC system, our team will be there to handle the task for you expertly. Our technicians are highly knowledgeable when it comes to upgrading AC units properly. We have the consistent track record you're looking for. Our company also offers financing options on approved credit. We will make great efforts to ensure that our first-rate products are available to you regardless of your budget. Turn to Wingate Heating, Air, Plumbing & Roofing for AC installations in Cincinnati.
Call us today! We are proud to serve this community. Our team is ready to meet your air conditioning needs on every single visit.
Seeking something else other than AC installations? Our company also provides high-quality AC repair, maintenance, and even furnace installations.