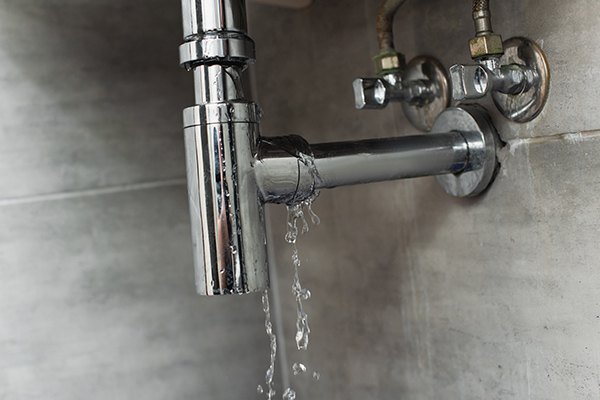 Running water is a powerful force capable of carving through mountains. If not properly channeled through your home's plumbing, water can cause serious property damage. It can lead to mold and wood rot or even destabilize your property's foundation.
While a leak under your kitchen sink and a water stain on your ceiling are easy to spot, not every leak is easy to catch. If you notice any of these warning signs, it may be time to call Wingate for a leak repair.
Foul-smelling puddles appear in your yard. This is a common sign that your sewer line has sprung a leak. Not only does this make your yard unwelcoming, but it can cause a sinkhole capable of compromising your property's foundation.
Your water bill has soared. A suddenly steeper bill can indicate a pipe has started leaking since your last payment.
You notice persistent mold and mildew in the same spots. Mold and mildew thrive in moisture. While these nuisances can come from other sources, they often accompany leaks.
Sagging ceilings. Water flows to the lowest available point. If that's the other side of your ceiling, it will soak into the plaster or tile, leading to damage.
Your water pressure drops. A weak flow from your taps could mean water is being diverted due to a leak somewhere in your plumbing system.
Basement Plumbing Leak Repairs
People tend not to spend much time in their basements, particularly unfinished ones. That can allow basement leaks to go unnoticed, leading to serious damage. A basement water leak can cause significant damage to floors, walls, and valuables. Even 1-2 inches of water can lead to the growth and spread of mold in your home. A burst pipe or hose can lead to serious damage, not only to what you might be storing down there but to the concrete slab your home rests on.
Wingate's knowledgeable plumbers perform slab repairs and basement cleanup, protecting your property's foundation. We can also provide preventive measures, such as installing valve shut-offs for your washing machine.
Pipe Leak Repair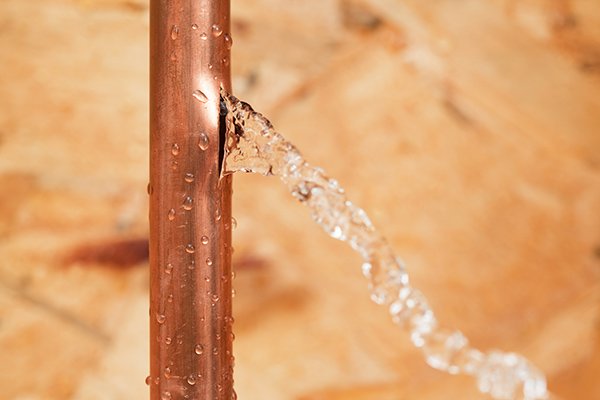 Brown or discolored water, warm spots on the floor, damp or soaked carpeting, discoloration on ceilings or walls, and abnormally high water bills are all signs of leaky pipes. To fix leaking pipes, call your local experts Wingate and ask for our pipe leak repair services.
Bathroom Leak Repair
Besides the kitchen, the bathroom is the room with the most plumbing. Between the shower, bathtub, sink and toilet, there are plenty of opportunities for water leaks. Wingate plumbers can fix leaky showers and are ready to take care of the biggest and smallest leaks in your bathroom. Our plumbers are equipped with almost every tool necessary to take care of bathroom leak repairs and any other bathroom plumbing issues.
Give your local Wingate professional call today to fix leaking pipes today.
Kitchen Leak Repair
Any homeowner who has experienced a water leak in the kitchen knows how frustrating it can be to locate the leak and repair it. From dripping faucets to leaky refrigerators, kitchen leaks waste significant amounts of water and can contribute to water damage in hard-to-reach areas like inside cabinets and underneath the floor.
Wingate plumbers are ready to handle any kitchen plumbing leak repairs, from identifying the source of the water leak to repairing the problem and addressing any collateral water damage that has occurred. Our professionals will fix leaking pipes in your kitchen and stop it at the source.
Outdoor Leak Repair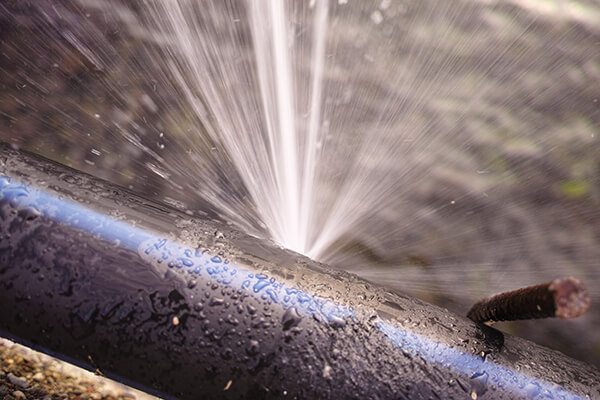 Whether you have a sink or wet bar on your patio or outdoor spigots to water your garden and wash the hose, you may find yourself in need of outdoor leak repair for an outdoor faucet during summer or winter months.
If you can't resolve the leak on your own, it's best to have a professional plumber resolve the problem before the water leak worsens. Wingate's water leak repair services include outdoor faucet repair service.
Outdoor Drain and Sewer Pipe Leak Repair
Outdoor sewer and drain leaks pose a significant risk of property damage to your home. To determine your home's risk for outdoor leaks and water damage, consider the following questions:
What is the soil around your home made up of?
Clay soil may corrode underground sewer and drain pipes, leading to leaking water and sewage into the soil and severely damaging the home and yard.
Are there large trees near the property?
When tree roots grow and travel, underground drain and sewer lines are an attractive source of water. Roots can grow through pipes, breaking the pipe and causing underground pipe leaks.
How old are the outdoor pipes?
Some homes still have water pipes that were installed right after World War II, making them highly prone to water leaks and breakage. If you are concerned about the age of the plumbing system in a home you want to purchase, call Wingate for a professional plumbing and sewer inspection.
Emergency Water Leak Services
Wingate offers emergency leak repair services to locate and repair every type of leak such as water pouring into your basement from a broken water line or cracked water heater in an emergency.
Commercial Water Leak Services
A water leak can have a devastating impact on your business. It is important to find and repair any water leaks before they cause damage to your commercial property or pose a safety risk to your business and your customers. When your business is facing down time due to broken or leaking pipes, you need a commercial plumber to solve your problem quickly and get your business up and running quickly, reliably and safely. Wingate plumbers are available to handle commercial water leaks and serve your business.

Inspection & Maintenance for Commercial Plumbing Systems
Regular plumbing inspections can help detect water leaks and other potential plumbing problems early, so they can be repaired before major damage occurs. A Wingate plumbing expert can recommend a regular maintenance schedule that meets the needs of your business and property.
Wingate plumbers have been responding to troublesome leaks around Cincinnati for generations, helping people stave off plumbing disasters. Countless households across Greater Cincinnati turn to us when they discover a leak. You can do the same by calling us or requesting an appointment through our website.