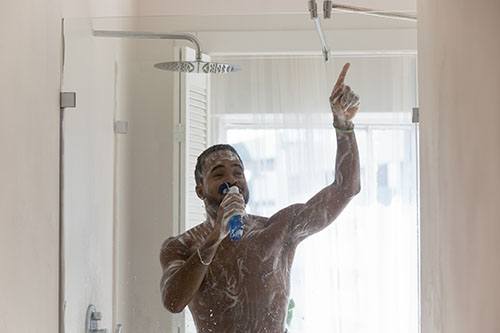 Water heaters may be the most underappreciated fixtures in modern homes. Every day, people rely on them for cooking, cleaning and bathing without giving them a second thought—until something goes wrong.
Our ace plumbers handle all kinds of hot water heater repairs, addressing leaks, loud banging noises and heating issues. We train our staff to work on all kinds of water heaters, so you can rest easy knowing we have the expertise needed to resolve your problem.
We also provide routine maintenance. The Cincinnati area has hard water and mineral deposits can build up in the bottom of your tank over time. Wingate plumbers can drain the tanks of homes and businesses, keeping your water heater running at peak performance.
Hot Water Heater Replacement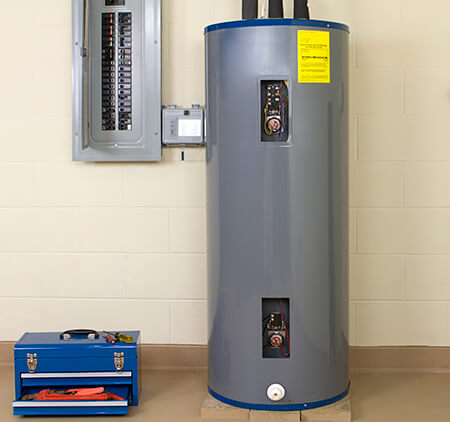 Traditional water heaters last about 10 years before they need to be replaced. But if you've gone a decade since installing your water heater, you've probably missed some of the technological improvements and efficiencies available.
Most homeowners are familiar with traditional water heaters, which usually hold between 40 and 50 gallons of water. While these provide a steady supply of hot water, they can create a major headache if they rust out or begin to leak. They also need to constantly warm the water, burning through energy at a steady clip.
Tankless systems only heat water as you need it, creating energy savings and eliminating much of the risk for leaks. Tankless systems last longer and are about the size of a suitcase, making them ideal for properties tight on space. On the downside, they can only produce a few gallons of hot water every minute. Households with tankless systems, for example, may not be able to run their dishwashers and showers simultaneously.
Before you make your next hot water heater replacement, speak to a Wingate plumber. After reviewing your home's water demands, we can help identify what kind of heater best fits your needs.
Cincinnati Water Heater Maintenance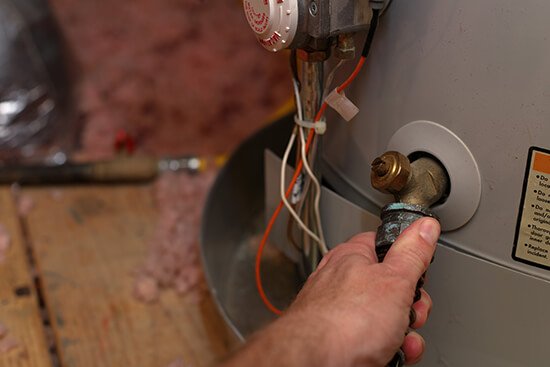 Like any household appliance, water heaters require regular maintenance to operate safely and efficiently. Regular water heater maintenance can also extend the appliance's life and help prevent unexpected leaks or other problems. The maintenance necessary for your water heater depends on location, unit's design, quality of installation, water quality, and manufacturer recommendations. Consult with your local Wingate plumber to establish a water heater maintenance schedule that will maximize the life of your appliance.
Commercial Water Heater Repair & Installation Services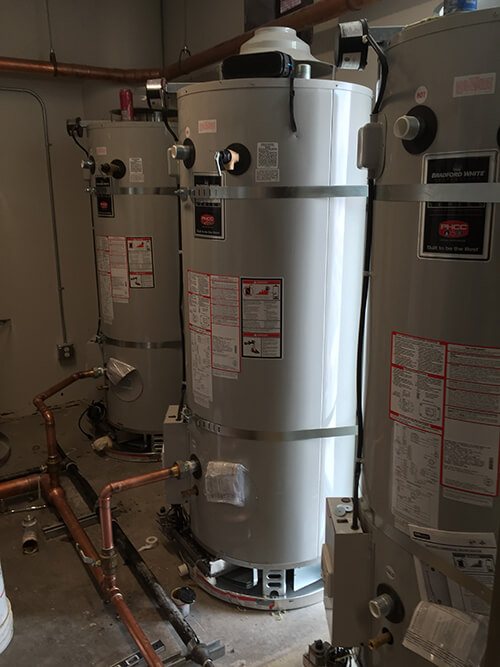 Water heaters are essential for any commercial property to enable cooking, cleaning, space heating, etc. If your business is in need of water heater repair, replacement, or installation in new construction, Wingate plumbers are well-versed in types of water heaters for commercial establishments and can provide the assistance you need. Wingate offers plumbing & water-heater service if you experience any disruptions in hot water supply in your commercial property. Give Wingate a call to quickly diagnose the issue and get hot water flowing again.
Water Heater Assessment
Not sure which type of water heater is right for your building? Have Wingate come out to survey the situation and assess your property's water heater requirements.
Instant Hot Water Dispenser Repair
One of the most popular commercial plumbing features is an instant hot water dispenser. Wingate plumbers are experienced in installing and repairing these unique fixtures. Before you call the professionals, you can troubleshoot your malfunctioning hot water dispenser independently. However, should you need extra help, Wingate provides water heater repair service so you can have hot water again as quickly as possible. When you rely on Wingate, you can expect professional service from a skilled, licensed, and fully insured plumber.
Feeling overwhelmed about your hot water heater replacement? Wingate's experienced plumbers can help Cincinnati residents choose the best heaters for their homes. To schedule an appointment, fill out our online contact form or give us a call today!