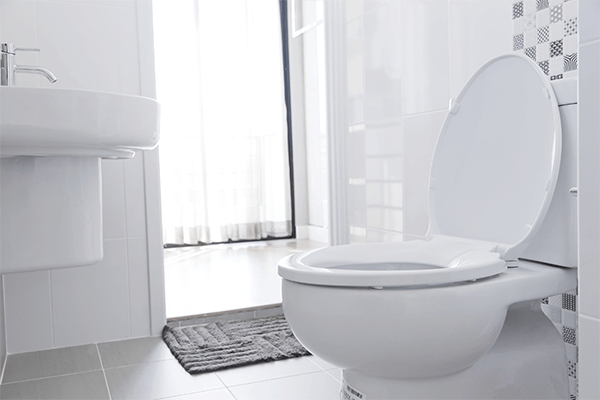 Toilets are often the first thing people associate with plumbing—and for a good reason. They're a modern-day essential; homes and businesses can become inhospitable without them. Everybody needs them.
Wingate plumbers make sure that if your loo breaks down, your day doesn't go down the toilet. Our friendly experts are trained to repair all makes and models of toilets, addressing worn-out parts, blockages and leaks. Even small issues are worth hiring a professional to examine—a running toilet can waste hundreds of gallons of water, leaving you with sticker shock when the water bill comes due.
Toilet Installations and Replacement in the Cincinnati Area
Replacing an aging toilet is a simple way to change the look of your home bathroom and potentially cut down your water bill. If you aren't feeling confident about completing a toilet installation yourself, or if you uncover any bathroom plumbing problems during your remodel, Wingate plumbers are available to help you out. A licensed, experienced Wingate plumber can expedite replacing the toilet, address any other bathroom repairs, and ensure that the job is done right. Along with standard toilets, our plumbers also commonly install:
Low-flush toilets
Comfort-height toilets
High-efficiency toilets
Pressure-assisted toilets
Clogged Toilet Repair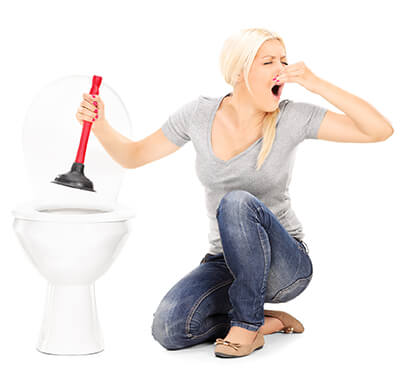 A clogged toilet is one of the most common bathroom plumbing problems. Most homeowners can easily unclog a toilet with a plunger. For minor clogs, you may be able to unclog the toilet without a plunger. When the toilet drain is overwhelmed with toilet paper or non-flushable items, you may need professional help to unclog your toilet.
Wingate plumbers are ready to unclog your toilet and restore full drainage and powerful flushes. Our skilled plumbers can also fix any other toilet problems, including running toilets, leaking toilets, broken tanks and bowls, and toilets that don't flush properly. Call Wingate today to schedule an appointment to fix your clogged toilet.
Running Toilet Repair
After a flush, your toilet should stop running water once the toilet bowl is full. Toilets that continue to run have an internal leak–water is being dumped down the overflow, wasting as many as 200 gallons of water a day.
Running toilets can be the result of a corroded overflow pipe, worn out flush valve assembly, or broken flapper valve. Give the professionals at Wingate a call to repair your running toilet and reduce wasted water.
Leaking Toilet Repair
Many toilet problems, including leaking toilets, don't necessitate repairing the entire toilet. Like any home appliance, a toilet tank features many small moving parts that may need replaced with usage over time. Flapper valves, fill valves, and other tank parts can all wear out and cause toilet leaks that aren't clearly visible to the naked eye. Toilet leaks around the base can also occur around the toilet gaskets (the bolts that seal the tank to the toilet bowl) or the wax ring below the toilet's base.
Wingate plumbers can help you identify the source of toilet leaks and repair them with quality replacement parts, so you don't have to buy a new toilet. If you have a leaking toilet, call your local Wingate professional today.
Commercial Toilet Plumbing Services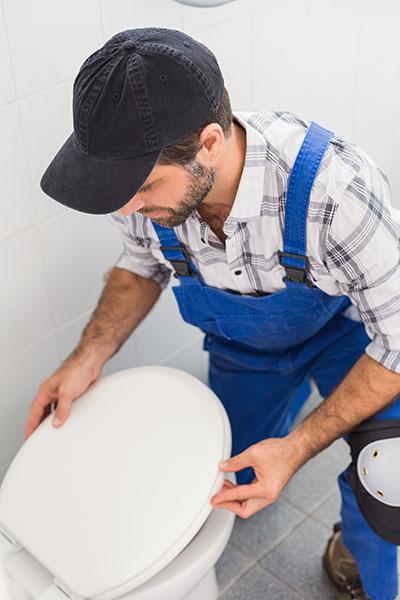 Commercial toilets and urinals are some of the most important features of a business. If toilets and urinals don't operate properly, customers can leave your business with a negative impression. Leaking toilets cost money, damages commercial property, and cause hazardous slippery areas. Wastewater is associated with potential health risks, including unpleasant odors and unsanitary conditions. A clogged toilet can provide a poor experience for your customers.
Immediate toilet repair is important to the safety of your employees and patrons. From commercial toilet drain service to unclogging commercial toilets, Wingate plumbers can do it all.
Wingate licensed and insured professionals provide professional toilet repair and replacement services to get your toilets running correctly as soon as possible.
Commercial Toilet Repair Service in Cincinnati
Advances in plumbing technology have made commercial toilets and plumbing systems more economical and more complicated.
Wingate plumbers can solve commercial toilet problems, including clogged toilets, leaking toilets, constantly running water, cracked tanks and bowls, toilets that don't flush, and water pressure issues. Our licensed professionals can also repair, replace or relocate pipes associated with commercial toilets. Our plumbers work to ensure that manufacturer's standards are met or exceeded when servicing your industrial or commercial toilets.
We use only quality parts when repairing, rebuilding, or replacing an existing commercial toilet, urinal or bidet. These parts include:
Flush valve
Auto sensor valve
Flushometers
Float – Flapper
Fill valve
Flush lever assembly
Shut off valve
Tank and bowl
Drain and water pipes
Wingate can convert almost any existing commercial toilet into a dual-flush toilet for a fraction of the cost of a new dual-flush toilet. Commercial properties that convert to dual-flush toilets reduce water usage by 30%, often resulting in immediate savings on water bills. According to the EPA, our professionals can also convert urinals from 1.5 gallons per flush to just 1/2 gallon per flush, which can save an average of 4,600 gallons of water per year.
COMMERCIAL TOILET INSTALLATION SERVICE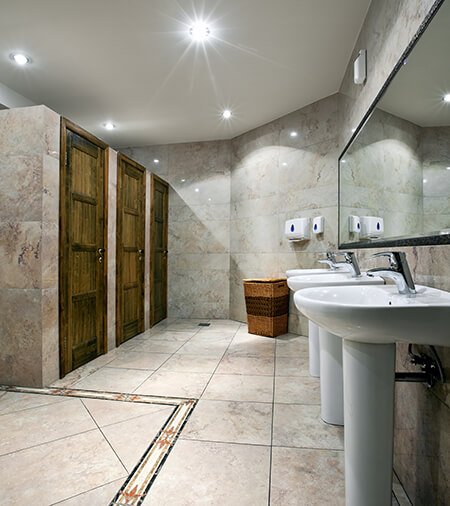 In addition to commercial toilet repair, Wingate plumbers perform commercial toilet installation for any brand and style of toilet, including:
Standard
Tankless
Dual flush
High efficiency
Comfort height
Air assisted
Pressure assisted
Our plumbing professionals will recommend a commercial toilet, urinal or bidet that will work best in your setting—restaurant, school or university, hospital, apartment complex, office building, stadium and more— thereby providing long-term dependability and value.
Repairing toilets isn't glamorous work, but it's got to be done. Our plumbers know how critical this work is to our customers. We don't cut corners and always do the job right. If you're looking for a plumbing company with a sterling reputation to address your toilet project, give us a call or request an appointment through our website.