It's astounding how much time we sink into our, well, sinks. Between washing dishes, brushing our teeth and preparing meals, we spend hours every week in front of these faucets. When something goes wrong with them, it can throw our routine into disarray.
Wingate plumbers are a known commodity when it comes to sink repairs in Greater Cincinnati. We've been removing bits of food, hair, grime and even toys and jewelry from sink drains for decades. Our highly trained professionals work quickly so you can get back to your daily regimen as soon as possible.
Sink Installations and Replacements
Not every call to the plumber needs to be about fixing something broken. While Wingate is happy to repair leaky pipes, cracked porcelain or problematic garbage disposals, we can also assist with your next remodeling project.
Considering the amount of time you spend in your kitchen and bathroom, you deserve a space that makes you happy. For kitchens, that could include sinks with multiple bowls and different accessories that better suit your needs. In bathrooms, we can swap out faucets and sinks to create a new look.
Professionals in Fixing Clogged Drains and Clogged Sinks
Wingate's plumbers are experts in sink repair and are ready to fix your clogged sink or perform a sink installation to meet your needs.
The sink is a central feature of kitchens and bathrooms and is susceptible to clogged drains. Having a clogged sink or a leaking sink gets in your household routine and causes a major inconvenience when this plumbing fixture is not operating properly. Sometimes you may need to replace your entire sink, and our technicians are ready to assist you with sink installation in addition to our sink repair services.
Wingate's sink repair and sink installation services include the following residential and commercial services to handle your sink problems. If you have a clogged kitchen sink or a clogged drain in the bathroom, Wingate can help.
Bathroom Sink Services
The most common bathroom sink plumbing problem homeowners face is a clogged drain from the accumulation of hair, soap scum, and even foreign objects like bobby pins or cotton swabs. If you have a clogged sink in your bathroom, you can attempt to unclog it yourself using a sink plunger. If the clog is too far down the pipes or you can't fix it on your own, call the expert plumbers at Wingate. Our professionals will fix your clogged drains and provide additional sink repair if needed.
In addition to unclogging bathroom sink drains, Wingate plumbers can also perform a wide range of bathroom sink repair tasks including fixing leaky drains, repairing cracks or chips in porcelain and ceramic sink basins, and installing or replacing new sinks during your bathroom remodel.
Kitchen Sink Services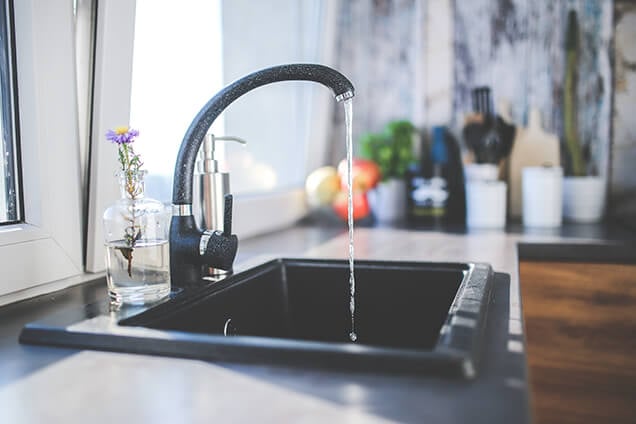 A malfunctioning garbage disposal, grease buildup, accumulated food, and more can contribute to a clogged kitchen sink. The sink is the focal point in the kitchen, and when you have a clogged kitchen sink, that will cause problems. There are several ways homeowners can unclog a kitchen sink, including using a sink plunger, snaking the drain, or using a solution of vinegar and baking soda. For the more severe clogged kitchen sinks, call your local Wingate plumber.
Though Wingate is known for unclogging drains, we also perform a wide variety of sink repair services, including kitchen sink leak repair, faucet leak repair and installation, and garbage disposal maintenance, repair, and installation. Give Wingate a call and ask about the numerous sink repair services your local professional can assist with.
Commercial Sink & Drain Plumbing Services
Commercial sink plumbing is more complex than residential bathroom or kitchen sink plumbing. Commercial sinks handle more water and have a more effective straining system to keep food and other debris from the plumbing system. Commercial sink drains have more parts than residential sink drains. If your commercial sinks have a clogged drain, call the professionals at Wingate. We offer a full range of commercial drain services to help you keep your establishment running smoothly. We offer sink repair, toilet repair, and shower repair, and can even fix floor drains.
Wingate plumbers are up for every job, from fixing leaky pipes to unclogging bathroom sinks. Thanks to our professionalism, know-how and customer care, we've built a successful business with repeat customers who trust our service. If you're looking for excellent service in the Cincinnati area, give us a call today or fill out our online contact form.