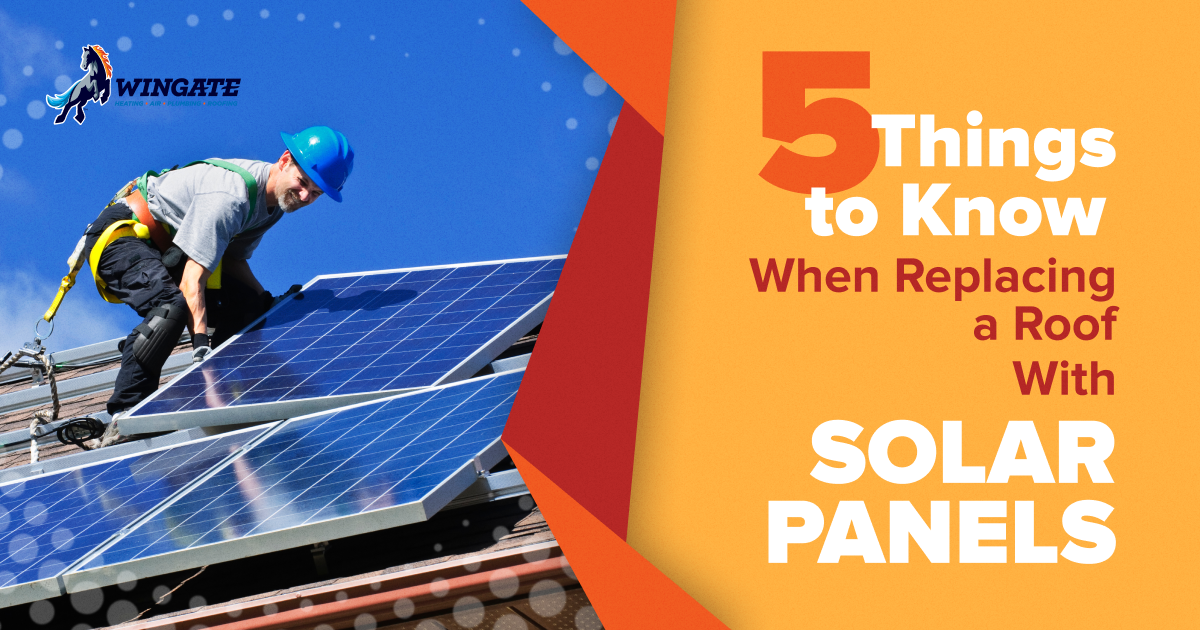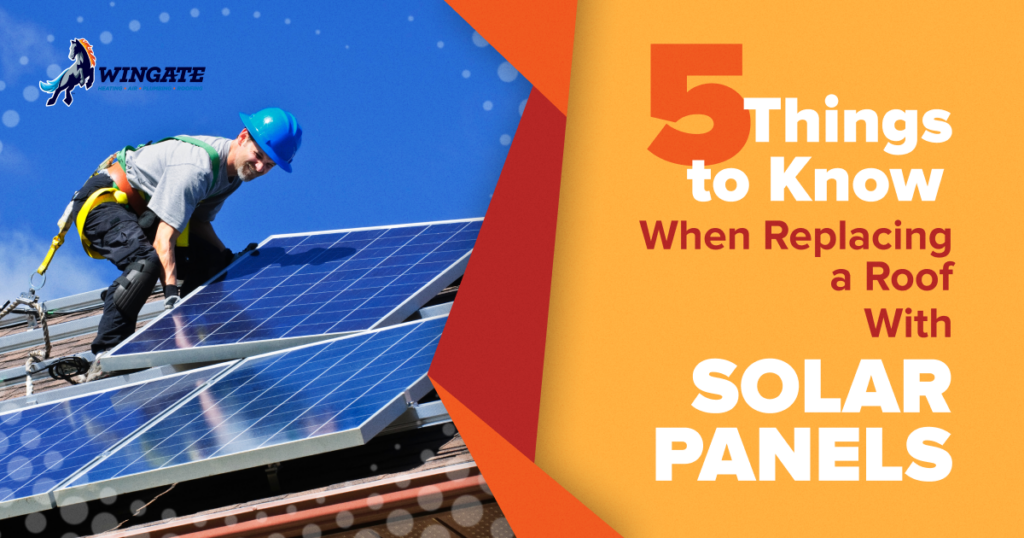 Replacing a roof with solar panels comes with a few challenges. To make it less stressful, we'll explain a few things you should know. These tips will help whether you plan to install the same type of roof or one with different materials. In many cases, solar panels outlast the roof they were originally installed on, so you'll likely want to keep the same system.
Our roof installers help you make important decisions and handle every step of the process. But here are five things to know when replacing a roof with solar panels:
1. Determine If It's Time for Roof Replacement
Your roof's condition is an indication of whether it needs replacement. Damaged shingles, discolored roof decking, and poor-quality insulation can mean the roof is more deteriorated than it looks. If you have a leak or water damage in your home, have the roof inspected to determine the extent of the problem.
Solar panels can last 25 years. Roofs often don't last that long. Therefore, you should consider replacing your roof before installing solar panels (unless it's under 10 years old and has no damage). It can avoid having to remove panels and their mountings before a contractor can replace your roofing system.
2. Don't Remove the Panels Yourself
There are no shortcuts here. You must remove the solar panels before replacing your roof, meaning you'll have to rely on utility grid power during the process. Your utility bill may be higher, and you'll have to pay a professional to remove the panels. Attempting the process yourself won't help you save. Solar panel removal requires specialized training, skills, and tools; working on your roof without experience is dangerous anyway. A qualified professional can remove your rooftop solar panels in as little as a day.
3. A New Roof Material May Require Different Mounting Hardware
Newer, more energy-efficient, and more durable materials are available. You may be tempted to use a different one to save money over time. But switching roof materials may require purchasing different solar mounting brackets. Some mounting hardware is suited for only certain types of materials.
Replacing solar panel mounting hardware can cost thousands of dollars, adding to the overall cost of roof replacement. Coordinate with your solar installers and roofers in advance. They'll help determine if the mounting hardware must be replaced and, if so, arrange for its delivery before roof replacement is scheduled.
4. Know the Cost of Removing the Solar Panels
The need to replace mounting hardware isn't the only cost consideration. When replacing a roof with solar panels, there's a fee to remove and reinstall them. This is the case whether you purchased them outright or leased the panels. If the panels were leased, the company may charge a smaller fee with the intent to keep your business.
The cost to remove and reinstall the panels depends on how many are installed on the roof, the age of the panels, the solar company's current business volume, and other factors.
5. Coordinate with the Roofer and Solar Installer
If the roofer doesn't remove the panels, you'll need to get the roofing contractor and solar installer to communicate. This can be a challenge during peak roofing season. If the solar installation company is busy and you've scheduled roof replacement, you may have to wait up to six months, which is a significant delay if your roof is in disrepair. Having both parties work together will reduce or avoid delays.
But if they're in communication, they can coordinate the ordering and delivery of materials. They can also set their schedules accordingly. Therefore, each contractor's crew will be prepared to work alongside the other. Being proactive can help. If you inform the roofing contractor of the solar company's schedule, both can work within the same time frame.
Contact Wingate for Roof Installation/Replacement
Homeowners in the Cincinnati, OH, area can trust Wingate Heating, Air, Plumbing & Roofing for high-quality roof installation and replacement. We offer many options to deliver results that match your vision. Our roofers also use high-quality materials, including asphalt composite shingles, wood shingles or shakes, concrete or clay tiles, slate tiles or shingles, and rubber slate tiles. When it's time to replace a roof with solar panels, contact us, and we'll coordinate a plan for a successful project.