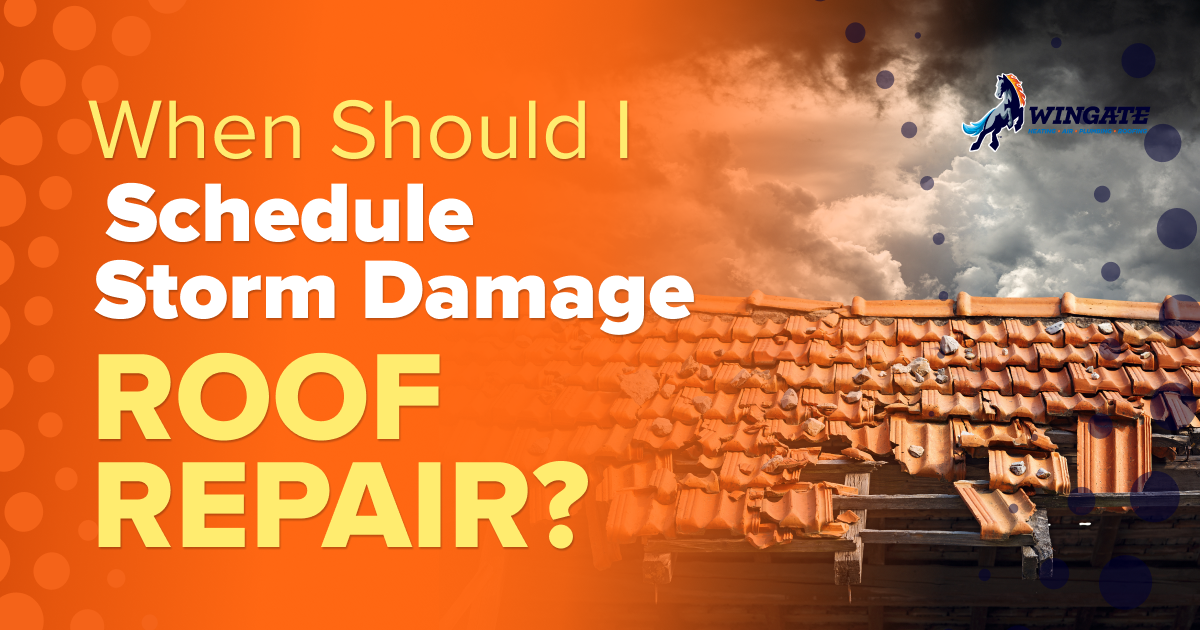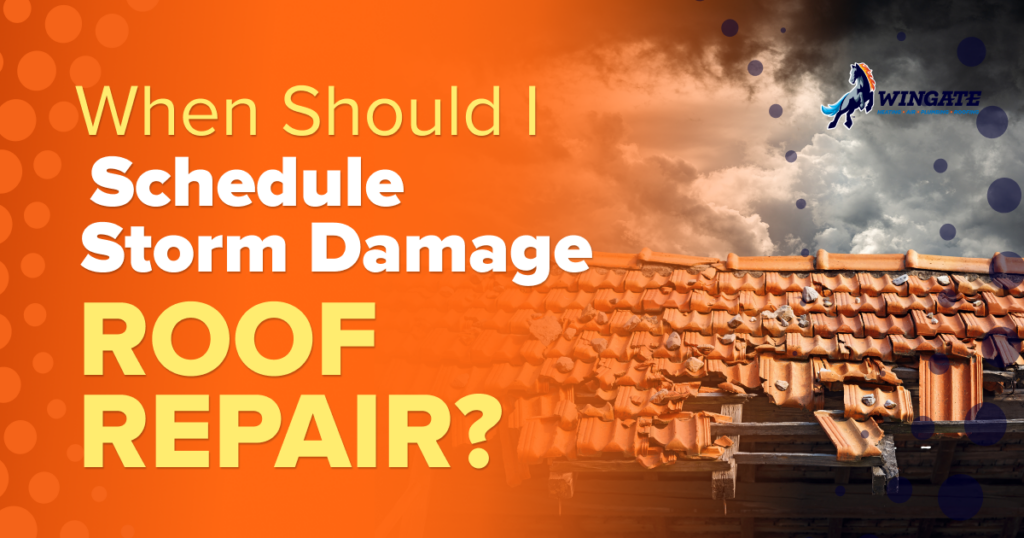 Schedule storm damage roof repair as soon as you suspect your roof has been compromised by severe weather. The signs of damage may be evident outside or inside your home. Either way, more serious issues can develop quickly if the roof isn't fixed immediately. That's why we recommend calling an experienced roofer in Cincinnati after a storm and when you believe any damage has occurred.
How Do I Know a Storm Has Damaged My Roof?
From the ground, look for debris on the roof. It could have created damage you can't see. If all or part of a tree has fallen, it may have left a hole. So, call a professional to inspect the roof. Don't go on the roof yourself unless you're experienced doing so.
Contact a roofing company for storm damage repair if you've experienced an event such as a:
Wind Storm
Depending on what your roof is made of, even moderate winds can cause damage. Asphalt shingles and other lighter materials are the most vulnerable. Damaged roof shingles can appear creased or broken or you may find them scattered in your yard. If there's missing siding or trim, assume there's also roof damage. Metal or slate roofs are more wind-resistant.
Heavy Rain
Heavy rainfall can cause serious roof damage, especially if there's a drainage problem. Water may pool on the roof if gutters and downspouts are clogged. Standing water can then weaken the adhesives holding shingles in place. Water can also create holes in the roof. Since it has nowhere to go but down, it'll seep through small gaps and permeable building materials and into any part of your home.
Snow/Ice
The weight of snow can cause your roof to collapse. Call for storm damage roof repair if it appears to be sagging or the snow cover on it looks uneven. If any doors or windows are harder to open, a failing roof may be pushing on the frames. Ice dams form as rising heat melts snow, which then refreezes, creating a block of ice that prevents meltwater from draining. Look for ice dams near the edge of the roof, near the eves, or on gutters.
Hail
Hailstorms are generally short-duration events but can easily damage roof shingles and other materials. Schedule a roof inspection if hail has damaged your home's siding, garage door, vehicle, or anything else around the exterior; your roof is the most exposed so it's likely damaged too. Hail damage can quickly lead to roof leaks.
Other Signs of Damage
If you have a tile roof, look for broken, chipped, or separated tiles. Edge tiles are particularly susceptible to blowing off. If they do, damage to other tiles can occur. Roof damage can also include broken seals around skylights or loose, broken, or blocked gutters. Damaged chimneys and clogged exhaust fans or vents are also serious problems.
Signs of Roof Damage from Indoors
Leaks or soft spots in your attic ceiling mean it's time to schedule storm damage roof repair. Also, look for signs of water damage on walls, such as dampness, stains, or peeling paint or wallpaper. Damage to interior walls in other rooms can indicate a storm has compromised your roof. The sooner you call for help, the more likely you can avoid further water damage, mold, or having to replace your entire roof.
What to Do Before Calling a Roofer
After a storm, call a roof repair professional as soon as possible. But first, walk around your home. Take photos and write down information about any damage you find. You should speak with your insurance company and file a claim, or at least inform them of your situation. Your insurance agent can also provide instructions on how to proceed. Then schedule a professional inspection, get an estimate, and (if there's severe damage) have your roof tarped by a professional until it can be repaired.
Contact Wingate Heating, Air, Plumbing & Roofing
Our storm damage roof repair professionals will promptly evaluate your property and determine the extent of the damage. Whenever possible, they'll fully repair your roof and fix damaged shingles, tiles, flashing, gutters, and downspouts. We can also help if storm damage roof replacement is required. To schedule storm damage roof repair or other home services, including heating, cooling, or plumbing installation or repair, call 513-597-0904 today.