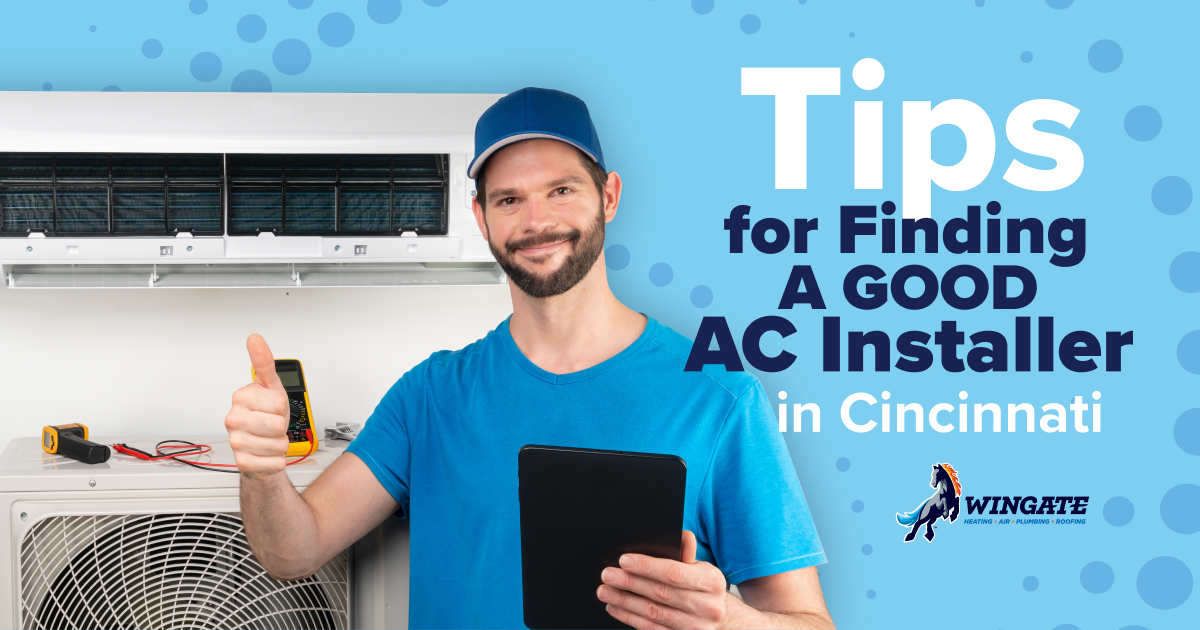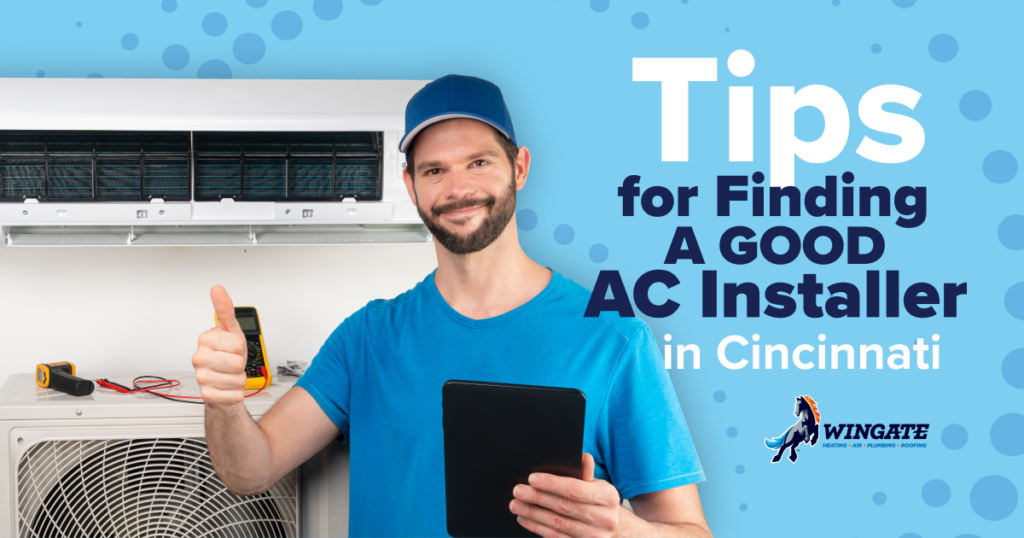 Cincinnati, OH, has a lot of AC installation companies. Unfortunately, not all offer the same level of competency and professionalism. We don't recommend choosing an AC installer based on guesswork. But there are several ways to find high-quality AC installers in Cincinnati. Here are some tips for choosing a contractor that will provide the best equipment and service.
Find a Quality Air Conditioning Contractor
Know What You Need
If you're not sure of the model and type of system you have, check the unit or owner's manual. Contact the manufacturer if necessary. Also, collect details on its repair and maintenance history. Note your comfort level and if it varies from room to room as well. The contractor can use this information to understand your heating and cooling needs and determine the type of AC that'll keep your home comfortable.
See How Others View the Company
Other customers' experiences can help find the right AC installation company. Read online reviews to see how past customers feel about the contractor's level of service and how well they addressed any issues. Spend some time on this step. The more reviews you read, the easier it is to evaluate the company's track record.
And don't forget to ask family members and friends who've hired an air conditioner installer in Cincinnati; their insights and advice can be invaluable.
Check the Contractor's License
Don't just take the contractor's word for it. Ask to see their license, which should be from the licensing board of the state they operate in. Obtaining a license requires training, experience, and passing a test. If an AC installer is licensed, it means they can handle sensitive equipment, charge refrigerant, and work with electrical, plumbing, and gas lines.
Look Into the Installer's Experience
An AC installer's past work and licensure are important but don't tell the full story. Look for certifications by national organizations, such as North American Technician Excellence (NATE). The U.S. Environmental Protection Agency (EPA) oversees the authorization of HVAC technicians. Section 608 of the Clean Air Act requires them to pass an EPA-approved exam. Additionally, it establishes requirements for servicing air conditioning and refrigeration equipment, the safe recovery/disposal of refrigerant, and accurate recordkeeping.
Ask for References
A reputable AC installer in Cincinnati should be open to providing you with references. You can then call and speak to a past customer about their experience. Ask if the project was completed on time and within their budget. Local trade organizations can also be helpful, as their members must maintain strict quality standards. Contact a local association to get the names of members in your area to research.
Schedule an In-Home Evaluation
The contractor should offer to or accept your request for an in-home evaluation. It allows them to inspect your current system, perform a load calculation (factoring square footage, number of windows, and quality of insulation), and determine the best type and size of air conditioner for your home. Make sure they provide a written estimate. It should be itemized and comprehensive. You can use this information to compare different proposals.
Don't Go for the Lowest Bidder
Prioritize the contractor's experience and quality of work. Although you may want to save money, the lowest bidder may not have the right experience, licensure, or insurance. They may use inferior-quality equipment and materials to cut corners. You may pay more for maintenance, repair, or early system replacement in the long run. When looking to save, check for special offers and rebates on energy-efficient systems, which reputable AC installers in Cincinnati are likely to inform you about.
Contact Wingate Heating, Air, Plumbing & Roofing
We are a high-quality AC installation company serving the Cincinnati, OH, area. Our NATE-certified technicians are highly skilled and trained; they install top-grade, high-efficiency AC equipment from any brand. Also, we install only EPA-certified products and offer flexible financing options. To learn more or schedule an appointment, contact us online or call 513-597-0383.